Orange Shirt Day - September 30
Orange Shirt Day is a national movement to recognize the experience of survivors of Indian residential schools, honour them, and show a collective commitment to ensure that every child matters. The initiative calls for every Canadian to wear an orange shirt on September 30 in the spirit of healing and reconciliation.
Indigenous Veterans Day - November 8
Indigenous people in Canada have reason to be proud of their wartime contributions. More than 7,000 First Nations members served in the First and Second World Wars and the Korean War, and an unknown number of Inuit, Métis and other Indigenous people also participated. One Veterans group estimates that 12,000 Indigenous men and women served in the three wars.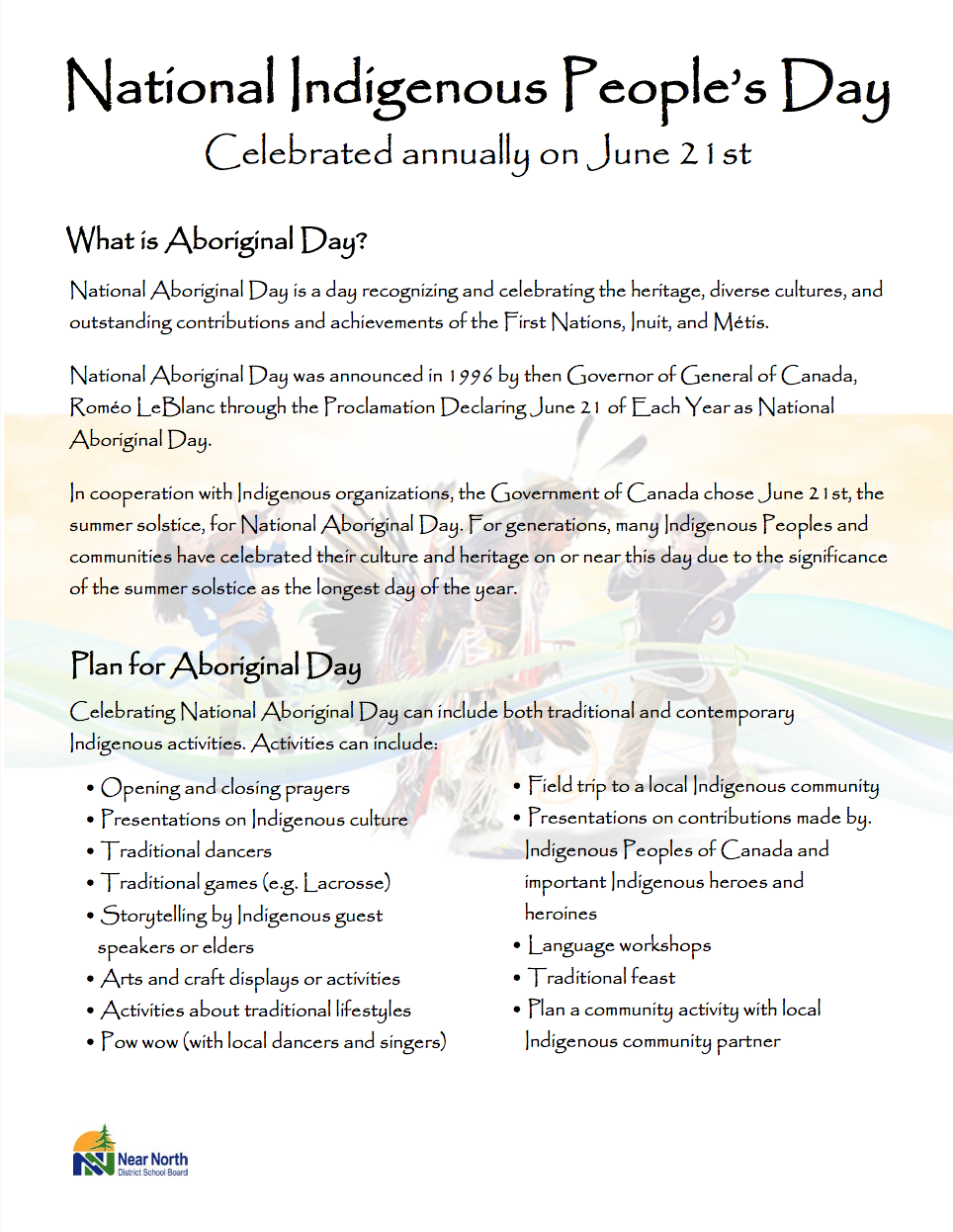 National Indigenous Peoples Day - June 21
In cooperation with Indigenous Peoples' national organizations, the Government of Canada designated June 21 National Indigenous Peoples Day, a celebration of Indigenous Peoples' culture and heritage. This date was chosen because it corresponds to the summer solstice, the longest day of the year, and because for generations, many Indigenous Peoples' groups have celebrated their culture and heritage at this time of year.