Trustee Erika Lougheed believes public education is one of the strongest and most important building blocks to help create healthy communities. She believes that schools where students feel safe, supported and understood promote growth, development and wellness. A former East Ferris councillor, Trustee Lougheed is interested in policy. She wants to ensure that no student is left behind and that the needs of all students are met, setting them up for future success. She says the relationships between staff in the education system and her two school-aged children were a big motivator in her decision to run as a trustee. Trustee Lougheed has an interest in outdoor education and has worked as a wilderness guide. She believes that land-based settings are opportunities for students to learn about the importance of reconciliation and supports creating conditions for people to find common ground. Trustee Lougheed lives in Corbeil with her family, is an active volunteer, a potter and an advocate for equity and the environment.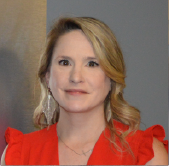 Indigenous Trustee Ashley St. Pierre will represent seven First Nations within the NNDSB catchment area. She is passionate about advocacy for First Nations Peoples and communities. She is an education counsellor for Moose Deer Point First Nation and looks forward to being an advocate for First Nations students, families and teachers. Indigenous Trustee St. Pierre believes in the power of public education to improve the lives of students, make the community stronger and the future brighter. She believes everyone is entitled to a safe, welcoming environment and will work to bring equality for all the First Nation students and communities she serves. Indigenous Trustee St. Pierre has extensive community service and education experience and says special education holds a special place in her heart. She enjoys spending time with her family and being outdoors, and her hobbies include cooking, reading and beading.
My priorities align with the Near North District School Board's Vision, Mission, and Values. Through creating an inclusive culture with equitable programming, building diverse pathways, and supporting community partnerships, we can ensure student achievement and well-being.
I believe all schools are vital to their communities. With technology and partners who understand the value of funding our rural northern facilities, we can deliver all students a valuable educational experience that will help them achieve their goals and will attract new residents. No student or family should be faced with the decision to move to a larger community to obtain board-run programming or ensure a fulsome elementary school experience.
I have been involved with many community projects including the revitalization of two community parks, creation of three community gardens, building 55 new affordable homes, and partnering with local service providers to enhance program offerings. I have been fortunate to be involved in NNDSB schools as a coach and parent volunteer including serving as the Chair of Victory Public School Parent Council, Chair of McDougall Public School Parent Council, member of the Parry Sound Public School building committee, and Parent Involvement Committee member. My daughter attends Parry Sound High School where I am currently a member of the parent council. My son is now enrolled in his first year of a Bachelor of Arts in Music at the University of Guelph after having been involved in Parry Sound High School's band and music classes.
I grew up in North Bay and was very fortunate to participate in the programming available to North Bay students, including theatre performances and football. I was also a student representative and traveled to other communities to attend leadership camps including one hosted at Widdifield Secondary School. I began volunteering in schools again when my wife started teaching over twenty years ago. In my professional life, I have worked in the telecom industry and two financial institutions as a financial advisor and commercial banker before beginning my current role in non-profit housing where I work for Georgian Bay Native Non-Profit Homes, Parry Sound Non-Profit Housing Corporation, and Parry Sound Affordable Housing Development Corporation.
I welcome all community members to connect with me, and I thank you for the opportunity to serve.
Trustee Shane Hall says he was motivated to run for trustee because he wants to ensure that quality education and schools are available for children in local communities, and that good schools encourage families to grow and live in small communities. His volunteer experience includes having been a volunteer firefighter and he is involved as a coach and member of the executive of a minor hockey organization. Trustee Hall is passionate about keeping small schools open, outdoor education and tech programs. On the business side of education, he is interested in staff satisfaction, board assets and use, and funds allocation. Trustee Hall is married to an elementary school teacher, and they have two sons. In his spare time, Trustee Hall enjoys sports and the outdoors.
As a parent of three school-age children, Trustee Bertram ran for office to help shape the direction of public education, which she believes is a vital component to societal development. She has an extensive record of service to her community (Field) and as a member of Northern Secondary School's advisory committee. Trustee Bertram understands that diverse and inclusive learning environments that promote achievement and well-being need to be valued, and all members of the educational community should contribute to creating that environment. She is passionate about diversity, inclusion, respect, student well-being, Indigenous truth & reconciliation, and parent/community involvement. Trustee Bertram is a musician and writer. She and her partner own and run a campground at which they hold special events that focus on sustainability and arts.
Trustee Bill Steer believes that to assume a leadership position such as a school Board trustee, a high-quality system needs to be promoted; a system that focuses on improving every student's success and well-being. He values equity, diversity and inclusion, Truth and Reconciliation, student voice, quality and innovation, environmental stewardship, good governance, accountability, collaboration and integrity. He values the Multi-Year Strategic Plan for its consideration of all stakeholders in the board's goal of student achievement and well-being. Trustee Steer is a former NNDSB teacher at both elementary and secondary levels, teaches part-time at Nipissing University and is the founder and head of school/general manager of the Canadian Ecology Centre. He is the father of a grown daughter who is a product of NNDSB, and in his spare time, he writes as Back Roads Bill for CBC and Village Media.
Trustee Phillips wants to see a school system that works with families to support diverse and unique learners in every classroom. She strongly believes in the public school system's mandate to provide a supportive and engaging education for all children. Trustee Phillips has extensive community service experience working with newcomers. She is also a Board member of HANDS the family help network. She is passionate about challenging behaviours and non-punitive approaches to discipline, and inclusion, diversity and equity. As the Manager at KIND Forest School she works everyday with children ages 4 to 10 in a small nature-based independent school. Trustee Phillips and her family moved to North Bay in 2014. She is completing a Master's in Education at Nipissing University and loves to sing with the Near North Voices Choir.
Louise Sargent was born and raised in North Bay. This is her third consecutive term as a Near North District School Board Trustee after retiring from teaching locally for 33 years. She believes accessibility, listening, working hard, and using her educational knowledge and experiences are key to continuing to be an informed representative for students in the decision-making process at the trustee level. Louise continues her committee involvement in the Equity Advisory Circle, First Nation Advisory Committee, Special Education Advisory Committee and the W.J. Fricker Building Committee.
Trustee Jeanie Fuscaldo wants to contribute to an education system that represents all voices within the communities served by NNDSB. She acknowledges that collective strengths and struggles propel organizations to work towards solutions. Trustee Fuscaldo served on two parent councils, has been a family advocate and tutor for dyslexic learners for the past seven years and has collaborated with advocacy organizations across Canada to improve education systems for all learners. She believes that children come first, and she is passionate about independent literacies, Science, Technology, Engineering, Arts and Maths (STEAM) and the trades. Trustee Fuscaldo enjoys writing and is an avid reader who strives to learn something new each day.