Grade 9 Final Exam Exemption
2019-2020 school year:
We recognize the importance of developing skills, attitudes, and behaviours in students that will ultimately lead them to academic success. In order to help our learners develop those qualities, we will be continuing our project aimed at improving timely student task completion, supporting the development of learning skills, and recognizing consistent, meaningful daily contributions to class.
Based on the professional judgment of each of their teachers, Grade 9 students may be eligible to be exempted from their written final exam(s) if they demonstrate a satisfactory combination of the following:
Students should regularly be performing in the Level 3+/4- range or higher.
Students must have zero (0) UNEXPLAINED absences. Participation in extra-curricular activities will not affect the opportunity to earn an exemption. Illness, appointments, family vacations, etc. will not affect the opportunity to earn an exemption, as long as a parent/guardian has contacted the Attendance Secretary to inform the school of the absence.
Students must appropriately demonstrate the Learning Skills and Work Habits: Responsibility, Organization, Independent Work, Collaboration, Initiative, and Self-Regulation.
If, in the opinion of the teacher, a student meets the criteria above they will be offered the opportunity to be exempt from their final exam. Students and/or parents may waive the offered exemption if they so choose.  If the exemption is waived and the student achieves an exam mark that will lower their final overall mark, it will not be included in the calculation of their final grade.
The ability to successfully attempt a final evaluation is an important skill that we want to foster in our students. If a student has been identified as exempt in all 4 of their classes in one or both semesters, they will have to write one of their exams, and they will be given the choice of which one they would like to write. Just as stated above, if the student achieves an exam mark that will lower their final overall mark, it will not be included in the calculation of their final grade.
A student's exemption offer may be withdrawn at any time up to the day before the final exam.
Exam exemptions are an earned privilege, and are not a right. They are awarded at the sole discretion of the teacher.
Our goal is to foster in our Grade 9 students the traits they will need to be successful throughout their academic careers. The motivation that is provided by a possible exam exemption is only one of the many ways that we work with our Grade 9 students to help them build strong learning skills that will improve overall academic achievement and a sense of accomplishment. It is our goal that these skills will carry over into the students' Grade 10, 11, and 12 years.
Students will be informed of their exemption within the one-week period prior to the commencement of exams.  Exempt students are expected to attend the final days of class and may study for other exams or complete other assignments with the permission of their teacher.
If you have any questions, please contact the principal, Dawn Buckland at extension 8354, or Dave Weichel in the Student Services Department at extension 8439.
Friday Jan. 24th – Day 1 P1 Exam, 9:00 – 10:30
P2 class: 12:10-1:00
P3 class: 1:10-2:00
P4 class: 2:10-3:00
Monday Jan. 27th – Day 1 P2 Exam, 9:00 am
Tuesday Jan. 28th – Day 1 P3 Exam, 9:00 am
Wednesday Jan. 29th – Day 1 P4 Exam, 9:00 am
Thursday Jan. 30th – Credit Rescue/Exam re-schedule day (if required)
Friday Jan. 31st – PD Day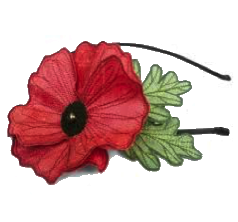 A Partnership between Parry Sound High School, the Town of Parry Sound, the Museum on Tower Hill, the Downtown Business Association, the Royal Canadian Legion Br. 117, the Rotary Club and Goodfellows Masonic Lodge.
Press Release:   Issued by Parry Sound High School,  9AM, Monday, November 18th, 2020
Phase II: Veterans Banners – Extra Information for Museum Website
Nov. 18, Parry Sound, ON – Parry Sound High School, in conjunction with the Museum on Tower Hill and the Town of Parry Sound, announced today the official launch of Phase II of the Community Remembrance Project in regard to our town's veterans banners.
Phase II will allow anyone with a connection to one of the veterans honoured on a banner to submit additional information, pictures and documents about that veteran for permanent storage on a specially designed part of the Museum's website.
Students taking part in Parry Sound High School's trip to Europe for the 75th Anniversary of the Liberation of the Netherlands will enter all the submitted information on the museum's website.
Then, in November 2020, the special section of the Museum website will be made publicly accessible. It will be a searchable database, so people can simply enter a name and access more information about the veterans they see on the banners. A sign or small banner will be put up next November outside the town office telling the public how they can find more information about each veteran they see on a banner, through the Museum website.
Banner sponsors will be emailed information about how to submit their information. However, anyone can pick up and drop off the Phase II forms, along with pictures or other relevant documents, at the Museum or Town Office during their regular business hours, between Nov. 18, 2019 and Jan. 17, 2020.
Information can be submitted in two ways:
1) Online: Using the following link, individuals can fill in a google form and then just click the submit button.
https://docs.google.com/forms/d/1al_dCetWGFEp3jv2V8DVSOJRALvmAJR7Y7ryVybM5Wk/viewform?ts=5dcc4d88&edit_requested=true
Any extra pictures or documents can be scanned and then sent to the following email address:
2) Paper Copy: Individuals can fill in the paper copy by hand and then drop off, with copies of any extra pictures or documents, at the Museum or Town Office during their regular business hours.   Any pictures or documents submitted by hand will be scanned and be ready for pick up in Feb. from the same locations. 
Our school, museum and town look forward to providing the public with additional information on the 212 veterans who have been honoured on banners that grace our streets every November.
Any questions about this program should be directed to Rick Lund at Parry Sound High School, using the following email address:
Richard.Lund@nearnorthschools.ca